Madelynn Cassin Designs
Regular price
$448.00 USD
Regular price
Sale price
$448.00 USD
Unit price
per
Sale
Sold out
4mm round Moissanite set in Sterling Silver bezel with a 16 inch Sterling Silver Chain. Also available in 14k PD White Gold and 14k Yellow Gold and 14k Rose Gold.


Introducing our exquisite 4mm Moissanite Gemstone Pendant, elegantly set in lustrous sterling silver, and complemented by a delicate 16-inch long chain. This stunning piece embodies the essence of timeless beauty and sophistication, making it the perfect accessory for any occasion.

The mesmerizing Moissanite gemstone, with its radiant clarity and brilliance, exudes a sense of elegance and allure. Known for its association with clarity and inner peace, this gemstone is believed to enhance communication and foster a deep sense of harmony within the wearer.

Each pendant is meticulously crafted with attention to detail, ensuring its enduring quality and charm. The ethereal brilliance of the Moissanite gemstone is gracefully embraced by the warm tones of the sterling silver setting, creating a harmonious balance that captures the essence of elegance and grace.

This pendant necklace is designed to be versatile, effortlessly elevating your everyday style or adding a touch of sophistication to your evening ensemble. It also makes for an exquisite gift for your loved ones, symbolizing love, friendship, and a connection that sparkles like the stars.

Indulge yourself or surprise someone special with this captivating Moissanite gemstone pendant. Embrace the beauty of its clear brilliance and let its enchanting energies dazzle you, guiding you on a journey of serenity and self-discovery.

Note: As natural gemstones are one-of-a-kind creations, please allow for slight variations in color and appearance, making each pendant truly unique. Rest assured, the utmost care has been taken to ensure the highest quality in craftsmanship and materials, guaranteeing a cherished piece that will last a lifetime.
Share
View full details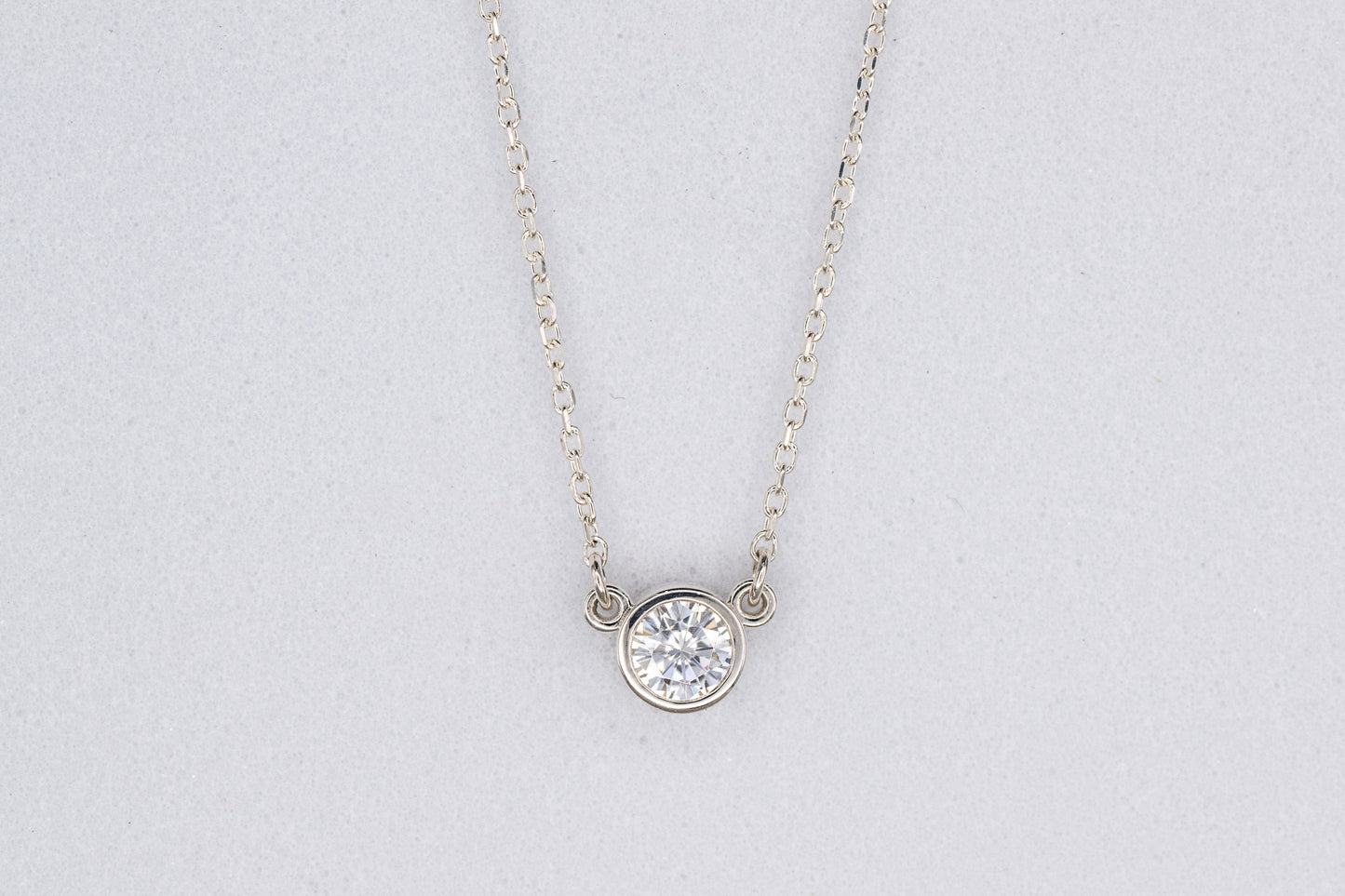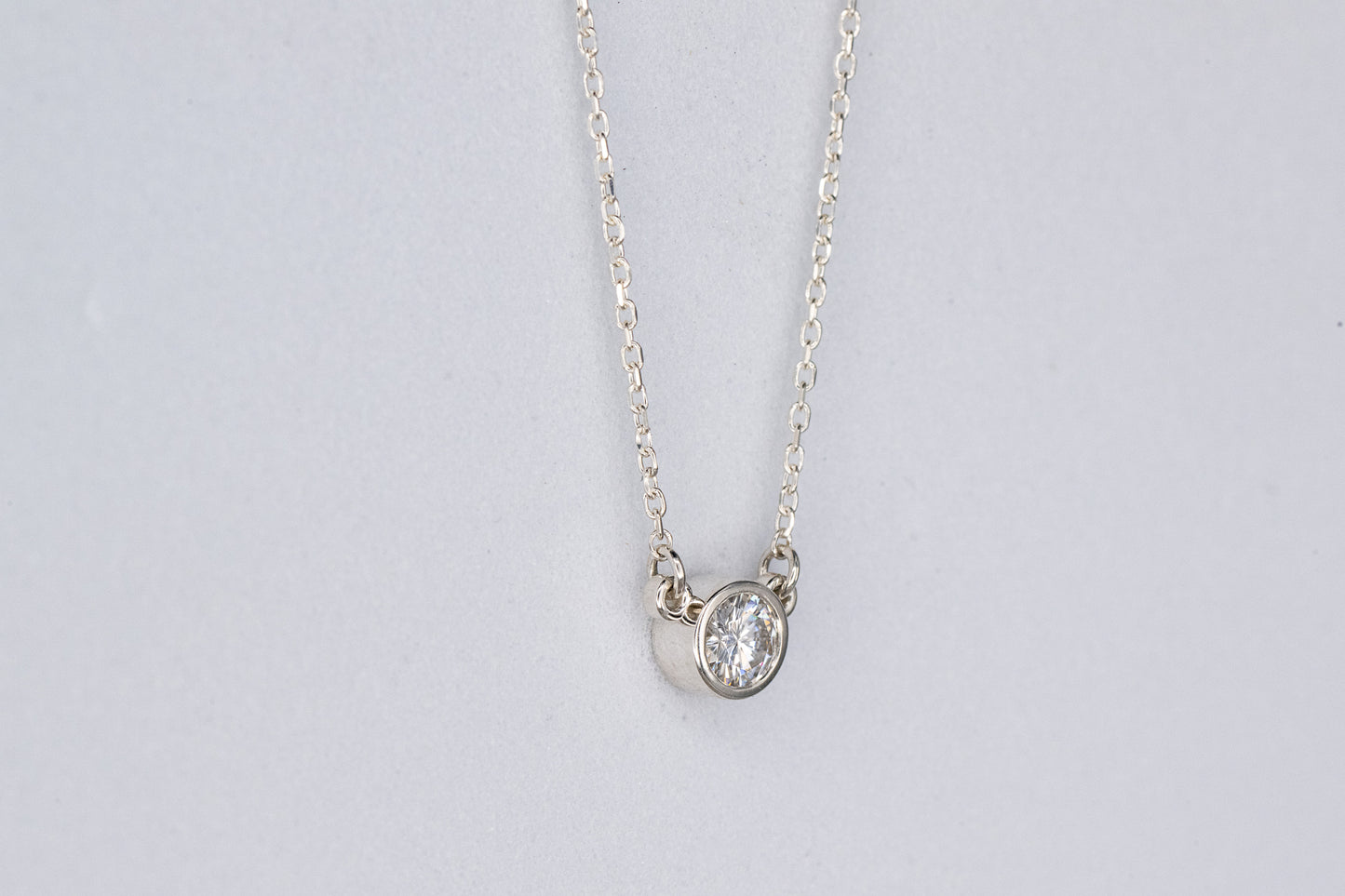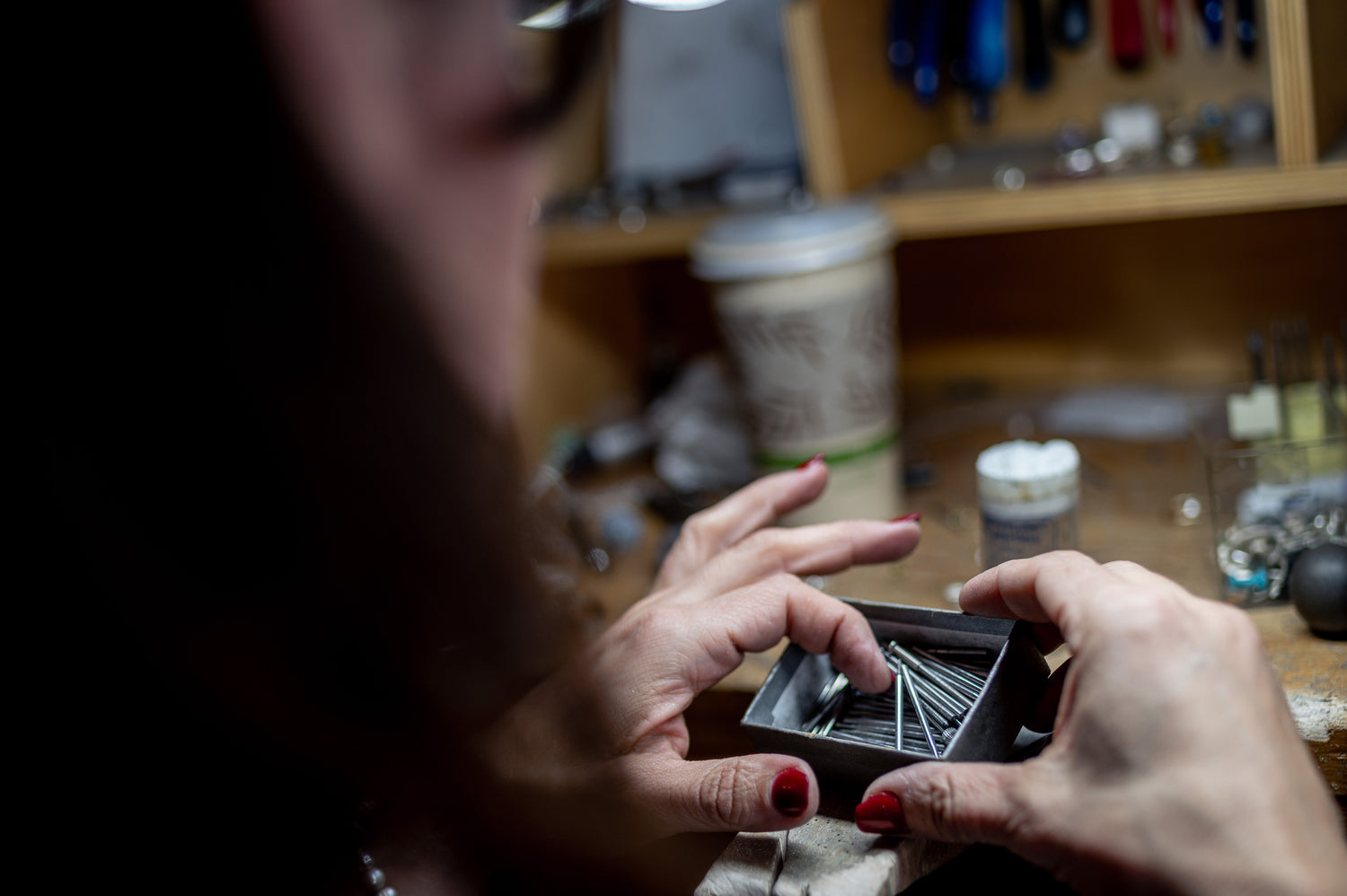 What makes my jewelry special
Madelynn Cassin Designs has been selling on ETSY since 2008 under the shop name Onegarnetgirl. This small, independently owned business grew from a love of gemstones and a passion for making. Madelynn's designs are inspired by large, naturally occurring colored gemstones and the way they sparkle in the sun. These mini works of art start from a block of wax that she then carefully carves into the bold yet delicate and feminine creations that bare her name. This labor of love has grown from a small workspace on a three-season porch to a bustling workshop in an old mill building, where Madelynn continues to handmake objects that help people feel beautiful, loved and express their personalities.

Sustainability is super important, as the effects of mining for precious materials can devastate communities unnecessarily. Because of this, we use only alloys that are 100% recycled, ethically sourced gemstones, and utilize compostable, plant based packaging.

Why is a Madelynn Cassin Piece so Special?

Each setting is hand carved in wax, cast in metal, and hand polished, prepped, soldered and set in our workshop in Keene, NH. From concept to completion all settings are handcrafted and never utilize purchased mass-produced components. If you treasure jewelry that is made by hand, in a careful, thoughtful manner, you have come to the right place.